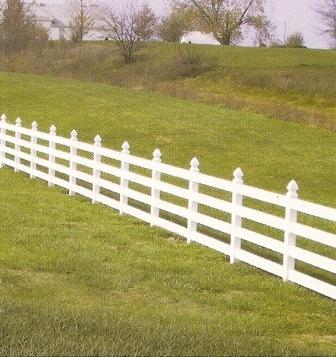 Vinyl Fencing Company has a unique tractor trailer rig which goes to each and every job site. Inside the trailer is a portable vinyl fence fabrication shop. No one else in the country has one like it. It's basically a portable shop on wheels.

The semi shop was developed and designed by Steve Kerwin, and includes a computerized router installed in the front end of the trailer. This computerized router is important because it perfects the process of installing your fence. All cuts and measurements are exact, your fence is installed perfectly.

Your fence is custom fabricated on site! With fencing one size does not fit all. This is because no two pieces of property are the same. Your fence will meet your needs because whatever you can design, Vinyl Fence Company can create, on location.